Here every treatment is carried out with professional expertise & well trained staffs. Together as a team we are committed to extend the same cheerful understanding relationship with our patients. Added to that a hygienic homely environment is provided to make the patient relaxed and to feel at home.
The clinic is constructed within 2500 sq.ft area with an ambience enhanced by a fully air-conditioned and comfortable interior space. The interior design was carefully designed to give a homely feel rather than a dental clinic.
Clinic is featured with following facilities:
Imported European standard Equipments
Digital RVG, OPG & Later Ceph X-ray
Biolase Laser, USA
Computerized patient education
Root canal treatment completely by protaper system, X smart & Apex locators
Pre & post photographic dental recordings
B class Autoclave sterilization
Computerized dental recording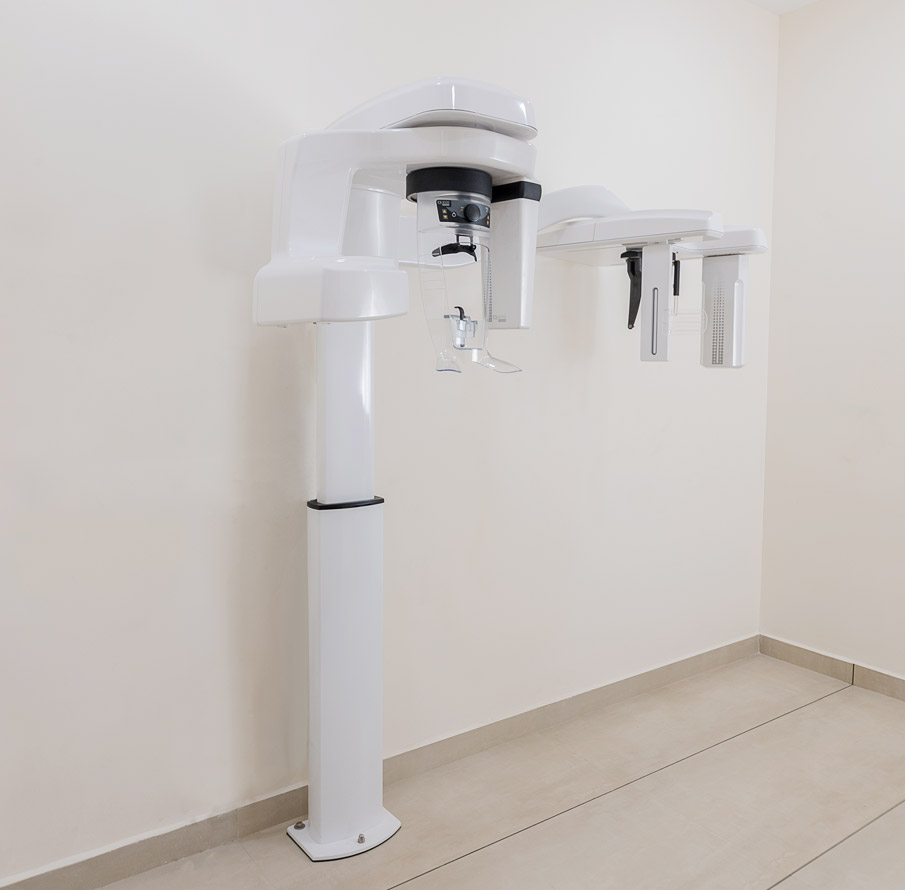 About Our
OPG and Lateral CEPH
Just one click away to know your complete dental health
OPG
Its 2 dimensional dental xray which captures the entire mouth including teeth & jaws, surrounding structure. Convenient, easy and fast, entire procedure takes 10 seconds. Procedure can be performed on patients who cannot open their mouth. Result of digital image xray within seconds. Lower radiation so its safe.
LATERAL CEPHALOGRAM XRAY
Gives a side profile image of the face, jaws and soft tissues. Its possible to measure the proclination of teeth, so its valuable diagnostic tool in braces treatments. We can measure the length of the jaws which is helpful in surgical correction of jaws. Also able to measure the lip relation to the teeth & jaws.